Home
›
General Interest
America's Race Tracks and Racing Boards are Just as Guilty of Animal Neglect . . .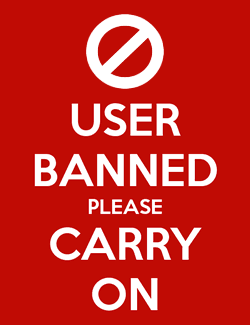 markinsac
Member
In the rush to convict the Steve Asmussen barn of animal cruelty, there are several other players that need mentioning. From Charlie Hayward of NYRA to Joe Harper of Del Mar, from Frank Stronach to Cliff Goodrich, From Penn National Gaming to Churchill Clowns, from Emerald Down to Tampa Bay Downs, from Retama Park to Parx, from Colonial Downs to Delta Downs, from Remington to Stockton, from Turf Paradise to Turfway, from Oaklawn to Keeneland, from TVG to HRTV, from DRF to Equibase, from Mike Smith to Gary Stevens, from Joel Rosario to Calvin Borel, from Steven Crist to Gary West, from CHRB to Pennsylvania Gaming Commission , , ,

You and others are guilty of looking the other way while lame horses were forced to run . . . and you knew it. Despite the howls of suspecting bettors, a few good trainers and a small minority of journalists,

YOU DID VIRTUALLY NOTHING!

Horse racing, not PETA should have been doing it's own investigation.

This is an indictment on the powers that be. You can't change the cheaters until you change yourselves.

I want to mention some of the people who have fought hard for this moment to come. I'll start with a guy who kicked me off of his website, Ray Paulick. Regardless of what he may think of me personally, I admire him sticking his neck out on the line. He had a lot to lose, but he did it. Andy Beyer has never shied away from the words: CHEATING TRAINERS or ILLEGAL DRUGS. He has written several stories on the subject. This has left Andy somewhat of a pariah in the industry. But he put the good of the horses and sport before his own good. Bill Finley of ESPN. Bill revoked his Hall of Fame vote on Asmussen. But he has also mentioned the dysfunction going on in the industry countless times. Joe Drape of the NY Times has no problem exposing the nasty underbelly. I have re-read some of his past articles. He doesn't want to end horse racing, he wants to reform it. And there many, many more good gals and guys fighting the good fight.

Before we come together, I need to hear from some of those mentioned in the first paragraph, not with a statement like: "We take these allegations very seriously. We have always acted swiftly to protect the horses and bettors."

No, I want to hear, "We blew it!"

Because how can we move forward if you aren't going to start being honest. So far, you haven't. It's hard to have your eyes wide open when your head's in the sand.