Home
›
General Interest
As The Clubhouse Turns: The Birth Certificate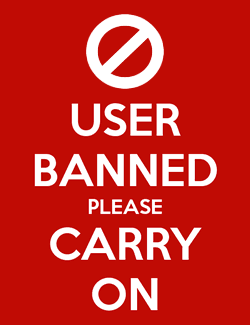 markinsac
Member

RACHEL: Mother! Look at this headline in the National Inquiry:

CALIFORNIA-BRED STAR IS FAVORED IN THE KENTUCKY DERBY PRESENTED BY YUM! BRANDS

MABLE: A California bred? How embarrassing! Who was the last horse racing star to come out of California?

RACHEL: Gee, I can't think of one!

MABLE: If I was born in California, I'd probably wear a bag over my head! I'm sure if Zenyatta was a Cal-bred even she'd wear a bag over her head!

RACHEL: No she wouldn't . . .

MABLE: She wouldn't?

RACHEL: She wouldn't have to, she's already an old bag! (Rachel and Mable laughing)

* * *

SCOOP: Rachel, I don't want to hear any more of your cockamamie ideas!

RACHEL: Look, could you just do me one favor?

SCOOP: What?

RACHEL: Get on the computer for me and read me the rule about what happens to a Horse of the Year winner if he or she falsified her papers?

SCOOP: Oh alright, but that is all I'm going to do, nothing else!

RACHEL: What does it say?

SCOOP: According to the Horse Racing Rule Book: Any horse who wins any Eclipse Award shall have his or her award forfeited if any paperwork is intentionally submitted in error.

RACHEL: So if they get their award taken away, then who will inherit it?

SCOOP: After the forfeit, the award shall be presented to the recipient of the same award from the previous year.

RACHEL (beaming): Oh Scoop! This is my one and only chance to finally realize my dream . . .

SCOOP: Rachel, I may be your publicity agent and your friend, but you have really come up with some wild schemes. So I'm drawing a line in the sand. I will not now, not tomorrow, or not ever help you with another one of your flimsy plots. And there's no way to change my mind. Do you understand?

* * *

SCOOP: Hello, I'm Professor Mo Neur from the university and this is my student, Hazel Desoto . . .

(Scoop and Rachel show up at the lobby at the Hall of Records. Scoop is dressed like a college professor and Rachel has braids in her mane, blinkers and is wearing a sweater with an "L" on it)

CLERK MARY: Hello, what can I do for you?

SCOOP: Um, I heard you had a position open for an intern. So I brought one of my brightest . . .

MARY: Where is she?

RACHEL (a little upset): He's talking about me . . .

MARY: Hmm, what does that "L" on your sweater stand for?

RACHEL: Um, um, University of Louisville!

MARY: Gee, I would have guessed "loser." (Rachel frowns)

SCOOP; Um Mary, my filly here needs extra credits to pass her course. The intern position would be just the thing to do it.

MARY (thinking): Well, first of all I need to be reassured that everything you have told me is the truth . . .

SCOOP: Well, I really am a professor at the university and she really is my student. Scouts honor!

MARY: OK, I believe you on those counts, but I'm really having trouble with one thing . . .

SCOOP: What's that?

MARY: When you called her a "filly" . . . (Scoop and Rachel's eye's start shifting)

* * *

TO BE CONTINUED . . .