Home
›
Thoroughbred Racing & Sales
I Finally Went Back To The Horse Races . . . The Bad and the Good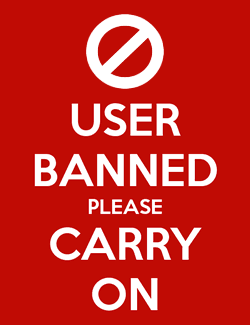 markinsac
Member
Yesterday, I was visiting northern California. It's been 2 years since I've been to a live horse race. On that October 2010 day, Zenyatta won the Lady's Secret Stakes at Hollywood Park in her second-to-last-race of her career. A month later I went to the local simulcast facility to watch her last race. Since then, I stopped going to horse races. I have voiced my frustrations with the industry. It seems nobody listens to customers. So I stopped going.

But on Saturday, I had the urge. I drove 50 miles to the San Joaquin County Fair in Stockton. I checked on the internet and found out that the first live race is at 1:15 pm (pacific) and the first simulcast race from the east coast was at 10:40 am. I arrived in time for the first simulcast race, ready to bet. The fairgrounds (which I have visited many times over the years) has a simulcast air-conditioned building in the parking lot. So I stopped there first, intending to play the east coast races until it was close to live-racing post time. I get there and I am informed that the facility is out of east coast racing forms. I talk to the vendor, he tells me they sold so many the previous day, that they ran out when he first opened up this morning.

I drove over to the grandstand, hoping they would have forms. There wasn't anybody selling forms despite bettors playing the simulcast races. I asked around, but every employee said, "That's not my department." I finally came accross a young employee who decided to take the time to try to help me. I explained to him that not having the Racing Form is like a hot dog without a bun.

I told him that every time I come down to this fair, something like this happens. The ambulance is here, the ticket sellers are here, but no racing forms. This is that disconnect that I was talking about. Here I am, showing up over 2 hours before the first live race to play simulcast. I'm the kind of customer who brings more to bet; bet's more races; bets more per race; is highly profitable to the racing association. Yet they don't have the tools for me to bet. The previous day, when they were running short of forms, why didn't the vendor inform his/her boss of the situation? Why didn't the boss ask the vendor, "How many forms for tomorrow do we have left?"

This one concerned employee finally found the phone number of the simulcast facility and got a hold of the boss. The boss informed him that more forms just arrived and I drove back to the simulcast facility. But these things just should not happen. At these small county fairs in northern California, they happen all the time, driving away more and more customers.

As for the crowd? I'd estimate it at around 5,000. In years past, there would be 10,000 packing that grandstand. The win, place and show pool rarely got over $50,000, where in years' past it crept over $100,000 on occasion. And on a SATURDAY, they only offered 8 live races. In years past, I've seen 13 races offered on Saturdays.

*****************

On a positive note, the Moss' had a horse running named VOLTARRA. She was a first-time starter. According to the Racing Form, the Mosses paid $85,000 for her, which is $25,000 more than they paid for Zenyatta. Unfortunately Voltarra didn't show much promise and she was entered in the cheapest level maiden race for $5,000 claimers. This goes to show how risky it is to own and race racehorses.

Russell Baze, the winningest jockey of all time rode her. So with the Baze/Moss connections, she was sent off as the 3-5 favorite. Despite breaking slowly (after the break, I didn't think she had a chance because she's a first-timer just learning the game), Voltarra rallied from last to win by almost 2 lengths. Perhaps Zenyatta called with some pre-race instructions. I don't think anybody claimed her, so looking forward to her next race, maybe at the Fresno Fair or at Golden Gate. And Voltarra's last eighth of a mile was in an impressive 12.3 seconds.