Home
›
Thoroughbred Racing & Sales
How to make Horse Racing BETTER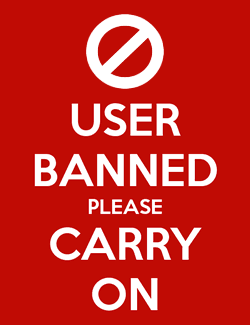 markinsac
Member
I've been ranting and raving about how bad things are. I've decided to cover a lot of topics here, because as you people are learning, horse racing is complicated. You wouldn't think so. Just pick the horse that crosses the finish line first and you're a winner. But every professional gambler knows that beating the odds is more important than picking the next winner.
And that's where I'm going to start.
BEATING THE ODDS. About the safest way to beat horse racing or any gambling game is to bet less when the odds are against you. For example, a good horse player will look in the racing form and pick a few horses he/she sees as standouts. But the odds come into play too as well as the takeout or house edge.
Horse racing's high takeout wasn't an issue back in the day. Why? Because it was the only game in town, in most cases. Before the 1980's, a horse bettor could only bet on the 9 live races from the host track. There was no out-of-state simulcasting, just 9 races period! Plus there was half-hour gaps between races, making handicapping an art.
But as times changed, so did the odds. While the takeout has remained the same, other forms of gambling have crept up. And these other forms have much more appeal. But horse racing is stuck on a bad rail.
In one of Steven Crist's articles, he complains, and rightfully so, about the unjust tax code against horse players. But what struck me was Steve's brutal honesty when he used the example: "TO KEEP THINGS SIMPLE, LET'S TAKE A HYPOTHETICAL EXAMPLE OF A BETTOR WHO PUTS EXACTLY $100,000 A YEAR THROUGH THE (BETTING) WINDOWS AND GETS BACK $95,000 FOR A NET LOSS OF $5,000. HE'S ENJOYING HIMSELF AND HIS HOBBY, IS ONE PHOTO-FINISH AWAY FROM A WINNING YEAR, **AND IS BEATING THE TAKEOUT**.
http://www.drf.com/news/steven-crist-horseplayers-avoid-fiscal-cliff-still-face-tax-abyss
What is astounding, is that this particular horse player in the example is very, very good. He beat a 20% takeout by only losing 5%, BUT THIS PROFESSIONAL PLAYER STILL LOST! Meaning even the best in the game can't win.
And back to beating the odds. Let's say the horses are loading into the starting gate and you notice that the favorite to the second choice in the exacta is paying $19 when it should be paying about $11, this is considered an underlay, meaning that if you wait for these situations, YOU SHOULD BE ABLE TO BEAT THE GAME. They don't come too often, that's why you need patience.
But many wiz kids have their computers hooked up to the probable exacta payoffs as well as the WIN, PLACE and SHOW pools. It's called ROBOTIC BETTING. By the time the computers do their work in the last minute of betting, that juicy exacta payoff was hammered down to $10. Now it's an overlay, not only are you paying the 20% takeout, because of the robots, you're probably paying about 23%.
It makes it almost useless to sit around and wait for a juicy price. They hardly exist anymore.
In order to keep the players you still have, attract new players and get back the players you lost, the price of playing the horses HAS TO COME DOWN! There are no ifs or butts about it. And with over a 100 races to bet on daily, 20% will render so few winners, that a 40-year veteran like myself will give up.
In all honesty, I really like the intrigue of picking winners. There are so many factors, each race is like a puzzle that needs to be solved. I enjoy watching the races where horse and jockey make the right moves to get the job done. IT'S SATISFYING TO WIN BECAUSE NOT ONLY DO I BANK CASH, I FEEL SMART FOR MAKING THAT CHOICE. A slot machine doesn't give me that satisfaction, because if I win, it was luck, not skill.
But I still do better when I play the slot machines. Something to think about. Bettors have bottom lines too. Don't ever forget that. The casinos surely haven't.
More next time.