Home
›
General Interest
The LASIX Debate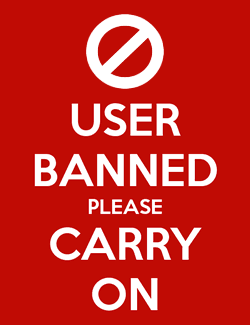 markinsac
Member
Horse racing is facing a myriad of problems. Perhaps one of the biggest is LASIX. Lasix is a drug that supposedly helps stop bleeding that occurs when race horses perform at top speeds. The drug was introduced in the 1970's, at a time when American race horses started at an average of over eleven times a year. Nearly every other country around the globe has banned Lasix. And those horses in foreign countries start double or sometimes triple the number of times their American counterparts do.

There is a tremendous divide in the American racing community as to the benefits of Lasix. Horse trainers seem to have sided on the Lasix is good camp, owners have backed them up too. The ones against are racing associations, the most prominent, the Breeders' Cup people who had agreed to ban Lasix in this year's races. But that ban has been lifted, perhaps for fear of a boycott by owners and trainers which would cost the BC dearly in betting handle. Shorter fields lead to smaller betting pools which lead to smaller profits.

But while the dust is still smoldering, the forgotten entities is the horses and the bettors. Lasix will reduce the weight of a race horse about ten pounds or more. We can all assume that will enhance a horses performance; think if you lost a pound or two, you'd be able to run faster. The downside, after a race, it takes a race horse more time to gain that weight back, meaning less starts, shorter fields and a question: Why do owners and trainers support Lasix if it results in less starts. Both owners and trainers receive more purse money when their horse start more times

We don't see horses racing in Europe, Australia and South America keeling over from bleeding problems. And back when Lasix was introduced, nearly every major professional handicapper pointed out that a horse was on Lasix "for the first time."

So why the support for Lasix? There are some murmers that Lasix will help other legal and illegal drugs from NOT showing up in post-race tests. Lasix could be used as a mask.

It's hard for Lasix supporters to explain that racing in the rest of the world isn't working. If anything, it's working better.